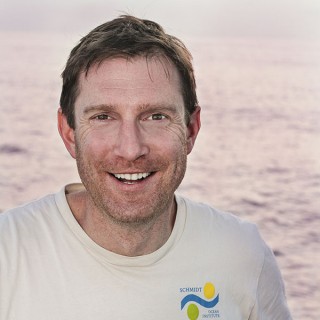 Stian has bachelors in Marine Biology and a Masters in Marine Science from the University of California at Santa Cruz.  He started his career as a sub-tidal marine ecologist and laboratory manager before transitioning over to research vessel science support in 2000.
Stian spent twelve years with the United States Antarctic Program's Marine Division serving mostly as a Senior Marine Technician and Marine Projects Coordinator with brief forays into other aspects of the program as a Diver, Field Camp Manager and Boating Coordinator.
In 2012, Stian joined Moss Landing Marine Labs as the Lead Marine Technician where he supported science planning and research cruises ranging from the Aleutian Islands, back down to Antarctica.  Following the retirement of Moss Landing's research vessel in 2015, Stian Joined SOI where he serves as the Science Systems Senior Manager.
As Science Systems Senior Manager, Stian works closely with science partners to plan successful research cruises, oversees SOI's science systems and equipment and works closely with the Marine Technicians to provide scientist and systems support on the R/V Falkor.
When not engaged in science support, Stian enjoys traveling, cycling and mountain and ocean sports.