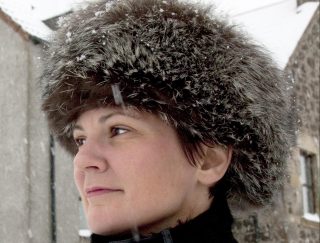 Since graduating from the Royal College of Art (London) with an MFA 1997, internationally recognized artist, designer and educator Shona Kitchen has divided her time between creative practice and teaching. Her work spans public art, conceptual narrative proposals, book works, exhibitions and interactive sculpture/installation. Her practice is frequently collaborative, research based and site-specific.
Using digital, analog, and biological elements, Kitchen creates work that allows physical and virtual, natural and artificial, and real and imagined to playfully and poetically co-exist. She explores the psychological, social and environmental consequences of technological advancement and failure. Her projects often function as imagined propositions, alternate or future histories that reveal and subvert the unseen technological forces in the world around us and expose our shifting role as creators, consumers and unwitting victims of technology.
Kitchen frequently collaborates with scientists, engineers, writers and software developers. Whether creating a surveillance system for a school of fish or a tidal monitoring sign for a creek-bed, she uses her work to provocatively critique our relationship with the typically siloed natural and technological worlds and to speculate about what could be.
She is currently an Associate Professor and Department Head in the Department of Digital + Media at Rhode Island School of Design.
Cruises: