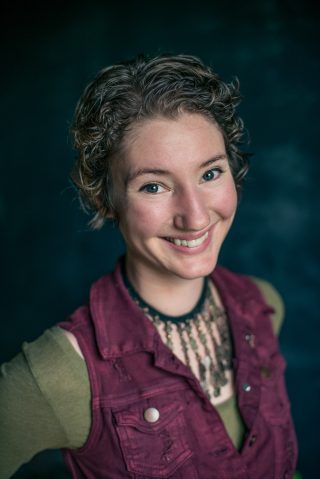 Lucy Bellwood is a tall ship-sailing, dual citizen cartoonist best known for her adventurous autobiographical comics. A graduate of Reed College in Portland, Oregon, Lucy specializes in traveling the world and bringing back tales of unconventional derring-do in visual form. She is the author and illustrator of Baggywrinkles: a Lubber's Guide to Life at Sea, a playful introduction to life aboard traditionally-rigged sailing vessels and the intricacies of maritime history for all ages. Her minicomics include two accounts of whitewater rafting in the Grand Canyon, sailing aboard the last wooden whaling ship in the world, and training students aboard America's newest tall ship, the Oliver Hazard Perry.
Lucy also contributes comics journalism to The Nib, investigating issues of environmentalism, gender politics, and social change. She is an international teacher, lecturing on comics and the Internet, the economics of being a independent creator, and best practices for bringing history to life in modern classrooms.
She lives in Portland, Oregon and works out of Helioscope, the largest collection of freelance comics professionals in North America. Find out more at lucybellwood.com, or say hello on Twitter @LuBellwoo.
Cruises: