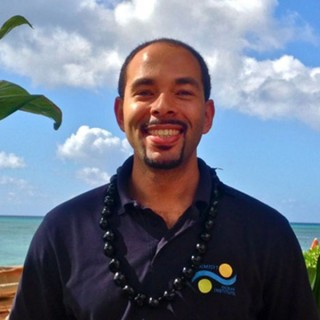 Leonard Pace is an experienced marine biologist who manages Schmidt Ocean Institute's annual collaboration proposals and related community coordination and outreach activities. He also manages special projects and liaising with the scientific community.
Leonard's work prior to joining the Schmidt Ocean Institute concentrated on supporting federal granting and environmental conservation. He worked with the National Science Foundation's Division of Geoscience and coordinated grant competitions and managed budgets for the Integrated Ocean Drilling Program, as well as supporting Earthcube, the Ocean Acidification program and numerous other initiatives. While working IODP he served as a Communications Officer aboard the JOIDES Resolution during a School of Rock cruise from Curacao to Bermuda. He managed activities for NOAA's Aquatic Invasive Species program including annual grant competitions and external outreach, and he wrote a Report to Congress on ballast water technology. He worked for the U.S. Fish and Wildlife Service and NOAA in a joint Knauss Marine Policy Fellowship where he supported the U.S. Coral Reef Task Force in its efforts to preserve and protect coral reef habitats.
He received his bachelor of science degree in Marine and Environmental Science from Hampton University, and his master of science in Fisheries Biology from the Virginia Institute of Marine Science. His primary focus was on elasmobranch physiology and he also conducted research on Great White Shark ecology in South Africa and Naked Dragonfish respiration in Antarctica.