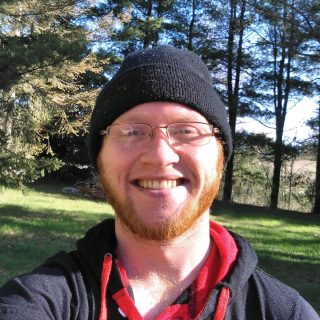 Lance is a senior in Northwestern Michigan College's(NMC) Bachelors of Science in Marine Technology. Focus areas of our degree include: Hands-on access to remotely operated vehicles, multiple SONAR platforms, marine instrumentation and marine data processing software. He has been trained trained to be quality technicians able to assist in the calibration, deployment, operation, maintenance and management of marine technology assets, including data collection, processing and mapping.
The marine industry has many sectors, and the science sector is of particular interest to him. "It is nothing short of a dream come true to be able to work alongside such a distinguished group of scientists aboard a premier ocean going research vessel. As a student I have been introduced to the Iver AUV and hope to learn more about the autonomous vehicles that will be in use aboard this expedition. I hope to one day be a marine technician for an organization just like Schmidt Ocean Institute, and continue my education after I get a few years of experience.
Also I have been working with the Grand Traverse Lighthouse Museum (GTLM) for about two years, first as an intern then as a board member. As an intern I interacted with the public and conducted basic education on what marine technology is and why its useful. As a board member I have been able to work with GTLM and NMC to foster a productive partnership in searching for various sunken shipwrecks off the coast of the leelanau peninsula. Last year we searched for two weeks utilizing the colleges Edgetech 4125 sidescan sonar and plan to conduct two more weeks of scanning this summer."
General hobbies include: scuba diving, nautical archaeology, hiking, fishing, hunting, watersports, cooking, and martial arts.
Cruises: