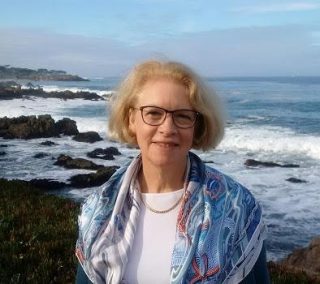 Kristina Gjerde is Senior High Seas Advisor to IUCN's Global Marine and Polar Programme and adjunct professor at the Middlebury Institute of International Studies at Monterey, California, where she teaches an intensive course on international marine law.  
For almost 30 years, Kristina has worked on the progressive development of public international law relating to the marine environment, with a growing focus since 2003 on the high seas and international seabed area. Her many interests include ocean governance, shipping, fishing, deep seabed mining, as well as tools and technologies for advancing marine biodiversity conservation and sustainable use. To advance science-based progress, Kristina co-founded and currently serves on the boards of four initiatives: Deep Ocean Stewardship Initiative (DOSI), a multidisciplinary scientific partnership, Global Ocean Biodiversity Initiative, Sargasso Sea Project and the High Seas Alliance. Most recently, Kristina became a member of the Executive Planning Group of the UN Decade of Ocean Science.
Kristina is the author or co-author of over 150 publications, many with leading ocean scientists. Kristina's recent articles include: Ortuño Crespo et al (2020), Beyond static spatial management: scientific and legal considerations for dynamic management in the high seas (J. Mar. Policy);  Drazen et al (2020), Midwater ecosystems must be considered when evaluating environmental risks of deep-sea mining (PNAS); and Gjerde et al (2020), Building a platform for the future: The relationship of the expected new agreement for marine biodiversity in areas beyond national jurisdiction and the UN Convention on the Law of the Sea (Ocean Yearbook).  
Kristina received her Juris Doctor from New York University School of Law with a focus on comparative and international law, and practiced admiralty law for several years in a New York City law firm. She currently lives in Cambridge, Massachusetts.