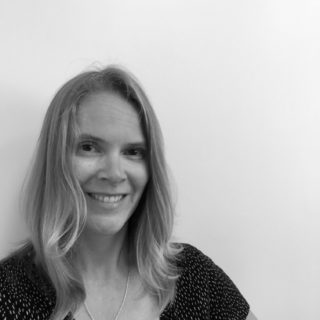 Dr. Julie Huber is an Associate Scientist and Director at the Josephine Bay Paul Center for Comparative Molecular Biology & Evolution at the Marine Biological Laboratory (MBL).  Her research is focused on microorganisms, who for more than three billion years have served as engines of Earth's biosphere, driving essential biogeochemical cycles that shape planetary habitability. In fact, the global ocean comprises Earth's biggest microbiome, with at least half of the ocean's microbial biomass occurring beneath the ocean floor. Her main environment of interest is the largest actively flowing aquifer system on Earth, the fluids circulating through oceanic crust underlying the oceans and sediments. Despite our advancing knowledge about life in the deep ocean, our understanding of microorganisms in the rocky oceanic crust and the fluids flowing through it is limited. Therefore, Dr. Huber's research program investigates subseafloor microbial ecosystems in oceanic crust to unravel the mystery of what microbes live in subseafloor environments, how they harness energy from the fluids and rocks that surround them, their evolutionary trajectories, and how they contribute to marine biogeochemical cycles.
Dr. Huber is on the Falkor with support from NOAA Ocean Exploration leading the microbial investigations using molecular biological, cultivation, and geochemical techniques. Given many of these systems have never been sampled, she will be focusing on first order questions about microbial abundance, population structure, and activity. After describing microbial community composition and geochemical characteristics from these newly explored environments, more detailed examinations of specific microbial functional groups, interactions, and activities will be carried out. Together with the teams of interdisciplinary ocean scientists and engineers on board the Falkor, these studies will continue to push forward the exploration and characterization of hydrothermal systems around the world by integrating Dr. Huber's microbial datasets into geochemical and geological contexts.
Julie received her Ph.D. from the University of Washington in 2004 and came to the Marine Biological Laboratory in 2005 as a National Research Council NASA Astrobiology Institute Postdoctoral Fellow. In 2007, she received the L'Oréal USA Fellowship for Women in Science and joined the faculty at MBL in the Josephine Bay Paul Center for Comparative Molecular Biology and Evolution, where she currently serves as Associate Director. She is also the Associate Director of the NSF Science and Technology Center for Dark Energy Biosphere Investigations (C-DEBI), whose mission is to explore life beneath the seafloor and make transformative discoveries that advance science, benefit society, and inform and inspire the general public about discoveries in ocean sciences and related disciplines. This is Julie's 18th deep-sea research cruise and her third aboard the R/V Falkor.
Cruises: