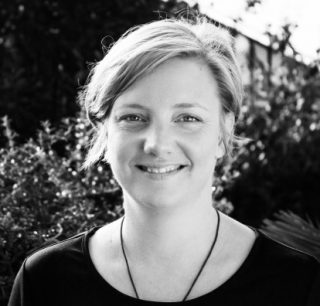 Jillian Petersen's main research focus is beneficial interactions between marine invertebrate animals and the symbiotic bacteria they can't live without. On this expedition, she will be collecting Lucinoma bivalves for molecular and physiological experiments to better understand its remarkable ability to survive and remain active with very little oxygen. As human impacts transform our oceans, oxygen will become limiting for an increasing range of ocean inhabitants.
This will be Jillian's sixth research expedition (not counting sampling trips on inflatable vessels). This expedition will unite her two professional loves – lucinid clams and deep-sea technologies.
Jillian was born in Brisbane, Australia. After receiving her bachelors degree from the University of Queensland, she moved to the Max Planck Institute in Bremen, Germany, earning her PhD in 2009. After postdoctoral studies at the Max Planck Institute, she established her own Research Group at the University of Vienna in 2015 with a start-up grant from the Vienna Science and Technology Fund. She is currently Assistant Professor in the Department of Microbiology and Ecosystem Science at the University of Vienna. Her research spans host-microbe interactions from the deep sea to ecologically and economically important coastal habitats worldwide. Her main research goal is to understand how animals and microbes develop and evolve together, and how they come together to form lifelong partnerships amidst the immense diversity of other organisms in nature.
Cruises: