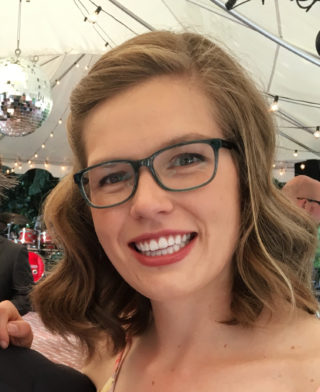 Holly Lauridsen joined science communication team at Schmidt Ocean Institute after a decade of biomedical engineering research; Holly completed her undergraduate degree at Brown University and her doctorate at Yale University. Although Holly comes from an engineering background, she has always been fascinated by marine biology. As a native Oregonian, Holly often explored tide pools along the coast or visited the Newport Aquarium and the Hatfield Marine Science Center to learn more about her favorite animal: orcas.
Holly's passion and enthusiasm for science steered her towards science communications and education. As a graduate student at Yale, Holly interned at the Yale Office of Public Affairs and Communications to share cutting-edge scientific and medical research with the public. Holly strengthened her communication skills as a virtual student foreign service intern at the U.S. Mission to the Association of Southeast Asian Nations. There, Holly not only tracked developing economic and political stories but focused on regional environmental issues and supported the Mission's goal to highlight issues surrounding ocean health and sustainable development in SE Asia. Overall, Holly has worked with various media outlets including The Food Network and the Novak Djokovic Foundation to promote awareness of science and science education.
During her education, Holly also worked closely with organizations including the Society of Women Engineers, ManyMentors, and Yale Young Global Scholars, to work closely with aspiring scientists, ignite their passion for science, and advise them as the define their career paths.