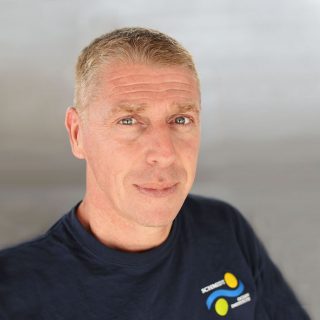 Errol Campbell is Science Support Services Senior Manager for Schmidt Ocean Institute. He joined the British Ministry of Defence (MOD) as an indentured apprentice Mechanical Fitter Turner 1983-87 at Rosyth Royal Dockyard, Scotland UK. He attended Lauder College studying City & Guilds and ONC in Plant Maintenance & Mechanical Engineering, remaining with the MOD in various departments both on and offshore for 18 years mainly on ships and submarines, including five years with the Royal Fleet Auxiliary (RFA). During this time, he received the NATO Medal for service.
Errol then spent the next 18 yrs in the oil and gas industry, with responsibilities including ROV Pilot Tech, ROV Superintendent/Offshore Manager, Global Offshore Personnel Manager, Business Development Manager and ROV Manager. He worked nearly 14 years with Canyon Offshore, leaving to start Bibby Subsea in the US, where he worked the last four years. He joined Schmidt Ocean Institute in 2017.
He received US citizenship on Feb 14, 2018 after 14 years in Houston, and has recently relocated to Seattle.
Hobbies include soccer, golf and the great outdoors.
Cruises: