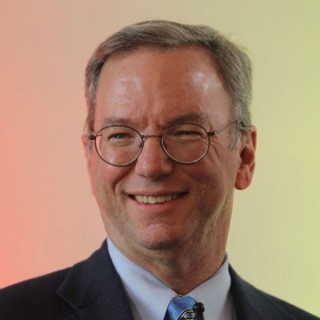 Dr. Eric Schmidt is the Founder and President of Schmidt Ocean Institute. He is technical advisor to Alphabet, a member of its board of directors, and former executive chairman.
Eric joined Google in 2001 and helped grow the company from a Silicon Valley startup to a global leader in technology. He served as Google's Chief Executive Officer from 2001-2011, and as chairman from 2011-2015. Prior to Google, Eric held leadership roles at Novell and Sun Microsystems, Inc. He holds a bachelor's degree in electrical engineering from Princeton University as well as a master's degree and Ph.D. in computer science from the University of California, Berkeley. He was a member of the President's Council of Advisors on Science and Technology. Eric is Chairman of the Department of Defense's Innovation Board and was awarded the Medal for Distinguished Public Service by Secretary of Defense Ashton Carter.
He is the co-author of The New Digital Age and How Google Works, and serves on the boards of the Mayo Clinic and the Broad Institute.