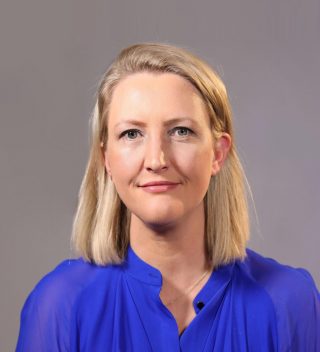 Associate Professor Catherine Ball is a scientific futurist, speaker, and author, who has founded and led numerous ventures where emerging technologies meet humanitarian, education, and environmental needs. Catherine creates businesses and champions movements and is a sought-after voice across the start-up, futurist, and tech world. Catherine works globally across a wide range of projects, from creating documentaries and world-leading conferences and events, to advising on the use of novel approaches (e.g. drones) across environmental and humanitarian projects. Catherine is a proponent of community engagement with STEM (Science, Technology, Engineering, and Mathematics) and likes to demystify emerging tech.
Currently, Catherine is the 2020 patron of the Tech Girls Movement, a #SheFlies ambassador for Girl Geek Academy, and a mentor and advisor to the CEO of New York based Women Who Drone, as well as a mentor to the #SuperstarsofSTEM project by Science and Technology Australia. As an Associate Professor at the Australian National University and Honorary Associate Professor at the 3AI Institute, Dr. Ball is leading national conversations around technology and its place in the current and future challenges in Australia and the Asia-Pacific region. Catherine's latest business ventures include the internationally renowned World of Drones and Robotics Congress, established in Brisbane in 2017 and the free community resources of World of Drones Education, established in 2018. Catherine is a board director for Aviation Australia; and is on the international advisory board for the Ocean Impact Org, a not-for-profit ecosystem for businesses working towards a healthier ocean.
Catherine holds a BSc Honours (Environmental Protection) and a PhD (Spatial Ecology, Descriptive and Predictive Statistics) from the University of Newcastle-upon-Tyne in the United Kingdom. 
 Awards and Honours include the 2020 Analytics Insight World's 50 Most Renowned Women in Robotics Award, 2018 Global Contribution to UAV Industry award from Shenzhen UAV Industry association, 2017 AFR's BOSS Magazine True Leaders Game Changers, 2017 Women in Leadership Awards – Finalist Innovation Category, 2016 Financial Review & Westpac 100 Women of Influence, 2016 Top 25 Women in Robotics List, and the 2016 Courier Mail QBM Magazine: 25 Influential Movers and Shakers of Queensland.