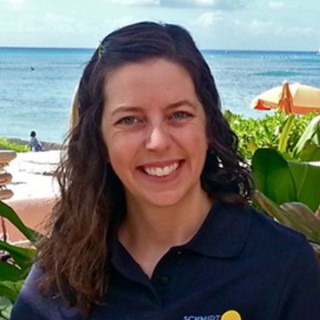 Allison Miller holds a bachelor's degree in Marine Science with a minor in Environmental Science from Coastal Carolina University, and a master of science degree in Oceanography from Florida State University.
Prior to joining Schmidt Ocean Institute, she managed the National Oceanographic Partnership Program at the Consortium for Ocean Leadership, facilitating partnerships in a variety of ways.  At Ocean Leadership, she was also involved in other programs, such as the Gulf of Mexico Research Initiative, the National Ocean Sciences Bowl, and the Ocean Sciences Educators' Retreat. In 2009, Allison dove in the Alvin off the coast of Costa Rica on a mission to service IODP's CORK observatories. She was also the science editor for the children's book "Ocean Hide and Seek". She is the Council Secretary for The Oceanography Society.
Allison joined Schmidt Ocean Institute in 2013. She is responsible for the management and oversight of all research projects undertaken by SOI. This includes managing scientific grants, contracts, and agreements as they pertain to the scientific research using SOI assets and managing the data created and collected by SOI assets. She is also responsible for maintaining harmonious and productive relationships with scientists and engineers who work with SOI, as well as supporting other scientific and research groups that interact with SOI.