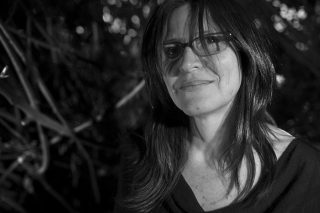 Ale de la Puente is an artist with a diverse background and continuum studies, including design, boatbuilding, navigation, astronomy, physics, and philosophy. She is known for her poetic and conceptual explorations of time and space across a wide field of mediums, ranging from installations and sculptures to drawings, photography, and video including art&science expeditions in the search of symbolic natural phenomena, how we signify them, and how we relate to the given meaning.
Ale had been awarded Honorary Mention Collide@CERN 2013, she has been a fellow of the National System of Arts Creators (Sistema Nacional de Creadores, FONCA) from the National Council for Arts Funds in Mexico
She has developed art projects with Roscosmos, and the Astronomy Institute, Nuclear Science Institute of UNAM, and Kosmica Institute; collaborating with scientist to carry out several projects, among them: La Gravedad de los Asuntos (Matters of Gravity), and; Los pies en el agua y la mirada en las estrellas, esperando el relámpago. (Feet in the water, staring the stars, expecting the lightning.) which includes the outcomes of her research and visits to CERN: …buscando el centro, -in the search of the center,- and …dividirse en el tiempo, -(to be) …divided in time,-.
She has exhibited her work nationally and internationally including, Museo de Arte e Historia de Guanajuato, Laboratorio de Arte Alameda, Museo de Arte Carrillo Gil, Museo de arte actual Ex-Teresa, Museo de Arte Moderno MAM, (Mexico); Polythecnic Museum (Moscow); KSEVT (Slovenia); Rubin Center (EUA); Centro Cultural Montehermoso,Vitoria Gasteiz; Museo Reina Sofía, Madrid, (Spain); Bass Museum of Art, (Miami, Florida); Tokyo Wonder Site, (Tokyo, Japan) Mosaicon Gallery, (Lodz, Poland); TCNJ Art Gallery, New Jersey; MALBA, (Buenos Aires, Argentina); Museo de Arte del Banco de la República, (Bogota, Colombia); amongst others. Her work is part of public and private collections.
Cruises: