Wendy Schmidt receives The Explorers Club President's Award for Conservation
In April, The Explorers Club honored Wendy Schmidt with the President's Award for Conservation for her philanthropy and work to advance environmental science and exploration. Founded in 1904, the Explorers Club is a multidisciplinary organization that promotes field exploration and scientific study worldwide. In her speech upon receiving the award, Wendy highlighted the advancement of technology to further exploration—but also the responsibility to approach that exploration through a lens of listening and learning.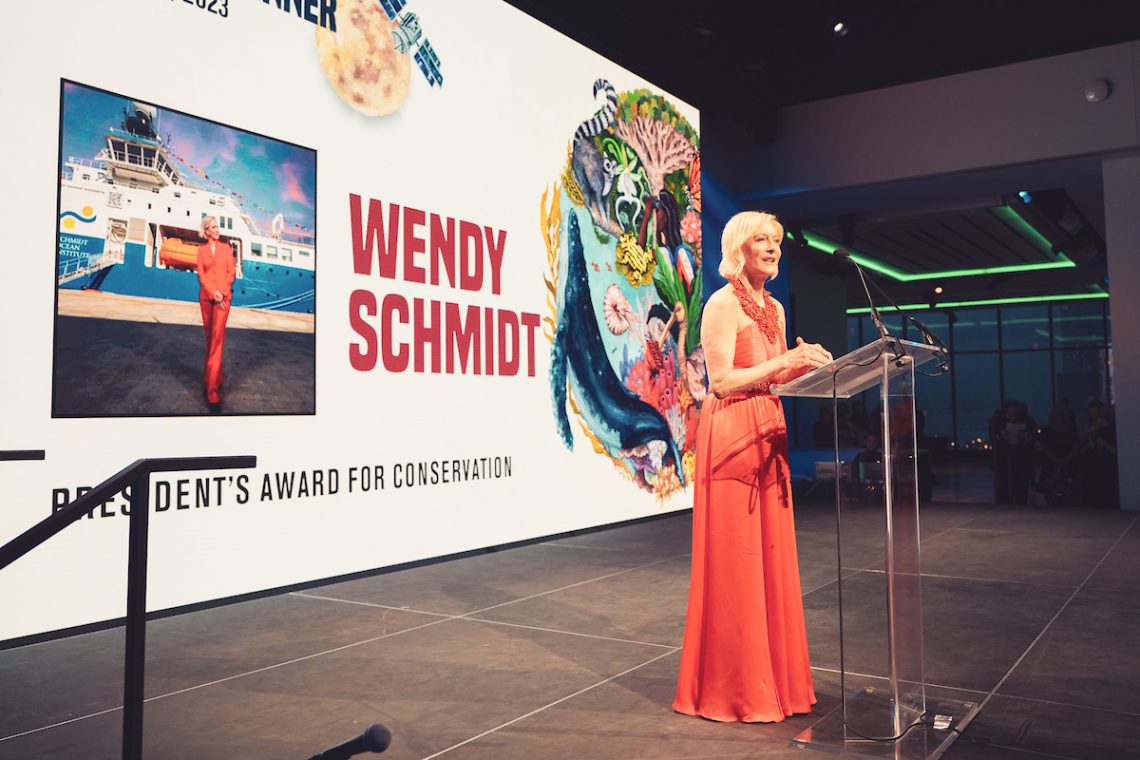 "During the past few centuries of exploration on Earth, the activities that led to new places were often linked with exploitation—of human dignity and freedom, leading to the slavery of labor and race; exploitation of material resources, and frequently, the systematic marginalization and even annihilation of unfamiliar cultures," Wendy said. "Today, we have the chance to embark on our journeys of exploration—whether they are in laboratories, on spaceships, on mountaintops, beneath the soil in fungal networks, or in the depths of the Ocean—with the intention of listening instead of preaching; looking and learning instead of merely reducing what we discover to frameworks we already understand. We are challenged every time we explore, and we should be."
"In our work, we have rediscovered the promise of interdisciplinary approaches to science to challenge conventional siloed thinking," Wendy said. "When scientists working aboard our research vessel conduct studies in the waters of any community, anywhere in the world, the research and its impact belong to those people as much as it does to the research expedition undertaking the work. We think so. Real technological advancement…real learning…requires access and inclusiveness. We want to hear all the voices, all the languages, to hear all the meanings, with reverence for every tradition. In this extraordinary age of computing power, there is room for everyone. Moreover, there's got to be. I think it's how we will survive."
Presenting Dr. Wendy Schmidt, SOI President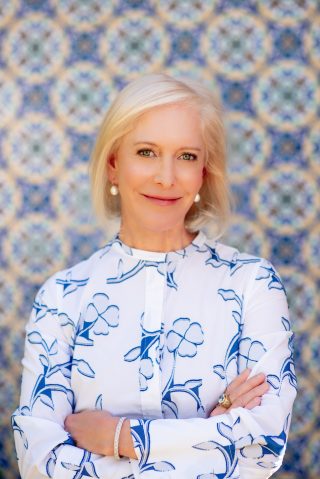 The University of Rhode Island conferred an honorary doctoral degree on Wendy Schmidt on 2023-05-20. She joined more than 3,300 graduates in the pouring rain as she was honored for her global philanthropy and creation of nonprofit organizations to advance human rights, clean and renewable energy, and healthy Oceans. The University also conferred honorary degrees for Zaven Khachaturian, Ph.D., widely considered the "father" of modern Alzheimer's disease research; and Clint Smith, an inspirational social justice educator, poet, author, and speaker. Wendy Schmidt has a master's degree in journalism from the University of California at Berkeley, and she graduated magna cum laude from Smith College with a bachelor's degree in sociology and anthropology.
SOI President featured on the Today Show
On 2023-04-20, SOI President and Co-Founder Wendy Schmidt was a guest on the U.S. TV Station NBC's morning program, The Today Show, and spoke about R/V Falkor (too)'s launch of scientific cruises, the mission of the new vessel, and the success of the inaugural expedition.
We invite you to share the newsletter with your friends and encourage them to subscribe, so they do not miss our first look at Schmidt Ocean Institute's activities.
Chapter 4 Newsletter – 2023 • Menu
Subscribe to our quarterly newsletter