Artist-at-Sea at the Port of Seattle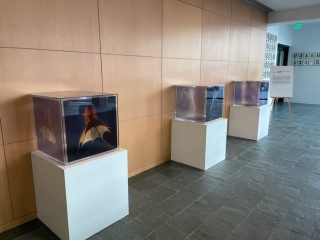 The Port of Seattle hosted an event at the end of April to celebrate SOI's Artist-at-Sea exhibit which was displayed at Piers 66 and 69 from October 2022 through April 2023. The event included a seminar with SOI's Senior Director of Operations, Eric King, Port of Seattle Commissioner, Fred Feldman, and Chief Scientist from the R/V Falkor (too) inaugural expedition, Dr. David Butterfield, who spoke about the recent discovery of three new hydrothermal vent fields in the mid-Atlantic. Attendees viewed an 18-minute video summarizing the expedition findings and participated in a tour of the art and facilities. Amongst the 20 pieces of art on display, a three-piece installation entitled Tipping Point from artist Taiji Terasaki and a new painting from Lily Simonson premiered at the exhibit.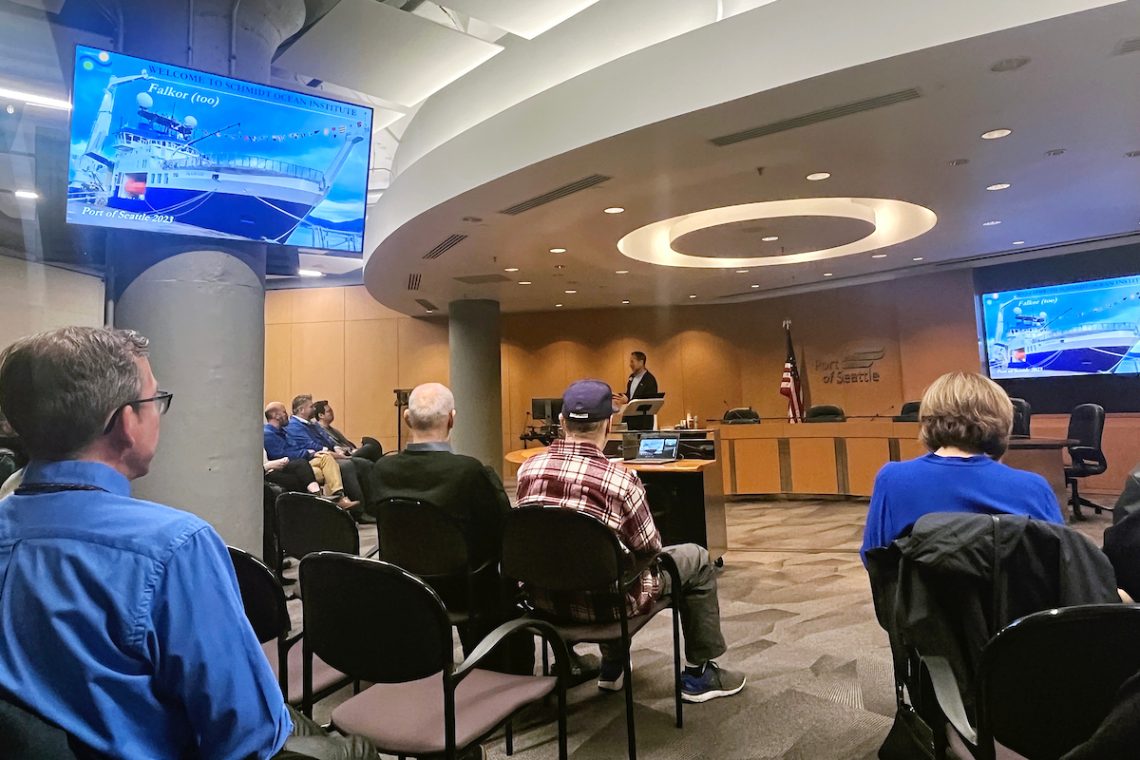 Artist-at-Sea Exhibit on Display during The Ocean Race stopover in Newport, Rhode Island, USA.
Schmidt Ocean Institute's sister organization, 11th Hour Racing, is a contender in this year's Ocean Race. The Ocean Race is considered the longest and toughest professional Ocean sporting event, where teams use custom-built sailboats to circumnavigate the world. The Ocean Race consists of seven race legs and nine stopovers, each in a different city. The North America stopover took place in Newport, RI from 2023-05-13 through 2023-05-21 this year. During this time, 26 large images were displayed at the Sailors Terrace in the race village depicting art from SOI's Artist-at-Sea collection, paired with photos of the deep-sea species that inspired the artworks created during R/V Falkor expeditions. The pieces will be the backdrop for The Ocean Race Summit, which occurred on 2023-05-16 and included conversations on Ocean rights, marine megafauna, blue innovation, sustainability in sports, and sea level rise. The art installation is a collaboration between 11th Hour Racing and Schmidt Ocean Institute.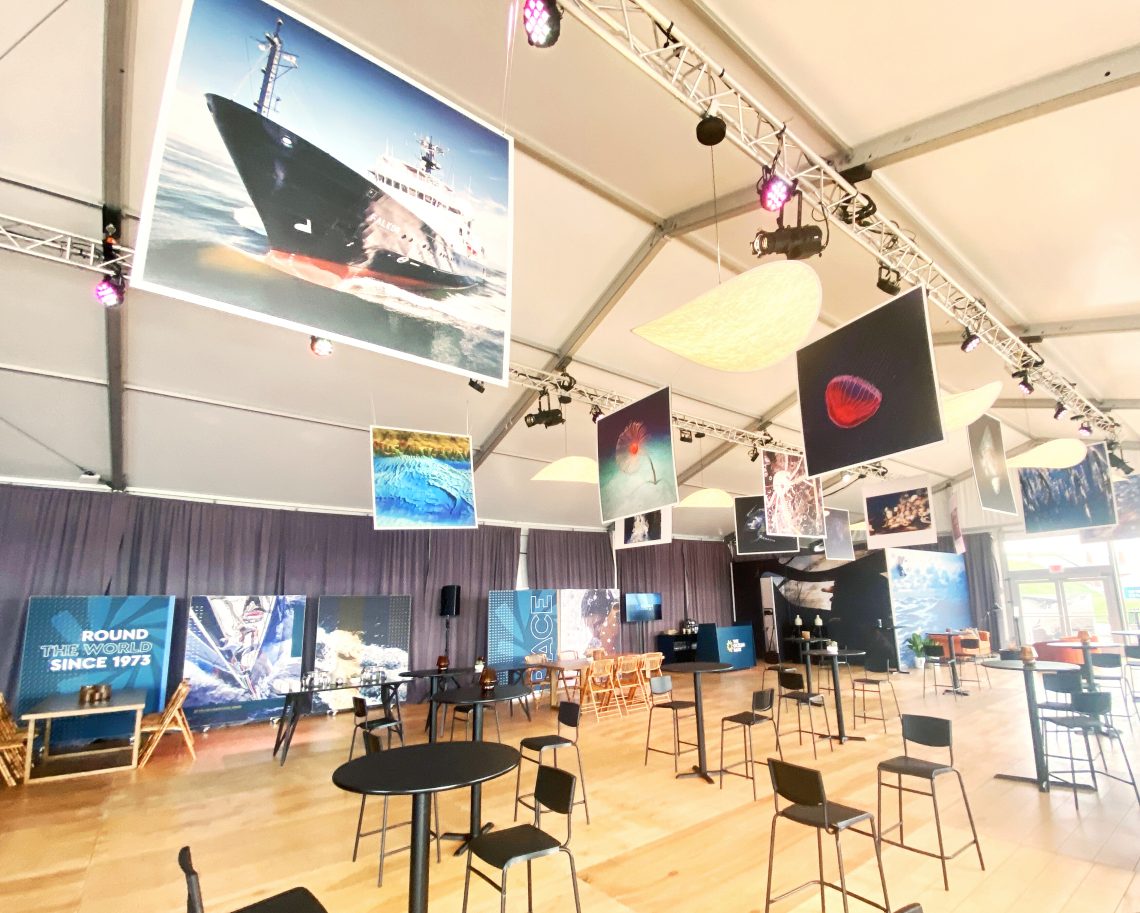 We invite you to share the newsletter with your friends and encourage them to subscribe, so they do not miss our first look at Schmidt Ocean Institute's activities.
Chapter 4 Newsletter – 2023 • Menu
Subscribe to our quarterly newsletter