$1.45M Grants to Support Keeling Curve, Ocean pH Programs, Key Indicators of Global Warming
SAN DIEGO–The Keeling Curve carbon dioxide measurement–the long-term atmospheric measurement that alerted the world to human-induced climate change–will receive $1 million in continuation funding from philanthropists Eric and Wendy Schmidt, Scripps Institution of Oceanography at the University of California San Diego announced today. In addition, the couple's Schmidt Ocean Institute awarded a separate $450,000 grant to the university to support complementary ocean acidification measurements in the Atlantic and Pacific.

"Global warming is no longer a distant threat. It is our reality now," said Wendy Schmidt, co-founder and president of The Schmidt Family Foundation and co-founder of Schmidt Ocean Institute and Schmidt Futures. "More than ever, we need good data to inform our critical policy decisions, and the Keeling Curve is an essential measurement of a changing climate. As the global pandemic continues to impact human activity, the interconnections between living systems are undeniable. It's also clear that as we change our behavior, we can dramatically improve air quality."  
More than 60 years ago, scientist Charles D. Keeling began taking measurements of carbon dioxide–a heat-trapping gas that raises atmospheric and ocean temperatures as it accumulates–at Mauna Loa and nine other stations across the globe from the Antarctic to the Arctic. The measurements provided the first signals that society's use of fossil fuels was changing the chemistry of the atmosphere. 
"The scrupulously consistent measurements provide the world's best baseline data on changes in the atmosphere," said Stuart Feldman, chief scientist of Schmidt Futures. "They permit analysis of long-term trends and provide definitive proof of global warming."
Researchers say the value of the Keeling Curve has increased over time, making possible discoveries about Earth processes that would have been extremely difficult to observe over short time periods or with only sporadic measurements. Keeling's son, Ralph, has continued the data collections and serves as the C02 group director.  
"Atmospheric CO2 is an important bottom line for the climate problem," said Ralph Keeling. "We are very grateful to be able to continue this important work." 
In 2014, the Schmidts stepped in to fund the atmospheric measurements after national funding was discontinued. The original grant enabled the CO2 team to continue the measurements, analyze a three-year backlog of samples and increase outreach efforts to educate the public about the role carbon dioxide plays in climate. The $1 million Schmidt Futures grant will allow that work to continue through 2025.
A separate grant from Schmidt Ocean Institute (SOI) will support the continued analysis for five years of seawater samples as part of ongoing measurements of ocean acidification in the Atlantic and Pacific oceans. Under the leadership of Scripps Oceanography marine chemist Andrew Dickson, who created the reference standards used in the measurement of seawater carbon dioxide levels, the two studies–the Hawaii Ocean Time-series and the Bermuda Atlantic Time-series–began in 1988 and have provided key evidence that the world's oceans have become increasingly more acidic as they absorb more carbon dioxide from the atmosphere. This trend could have major implications for marine organisms, particularly those that form calcium carbonate shells. 
"We know that the CO2 changes in the atmosphere are adversely impacting the ocean," said Dr. Jyotika VIrmani, Executive Director, Schmidt Ocean Institute. "Measuring these changes over time, in a sustained manner, is critical to both monitoring and understanding how the ocean is responding and to find solutions to protect the ocean."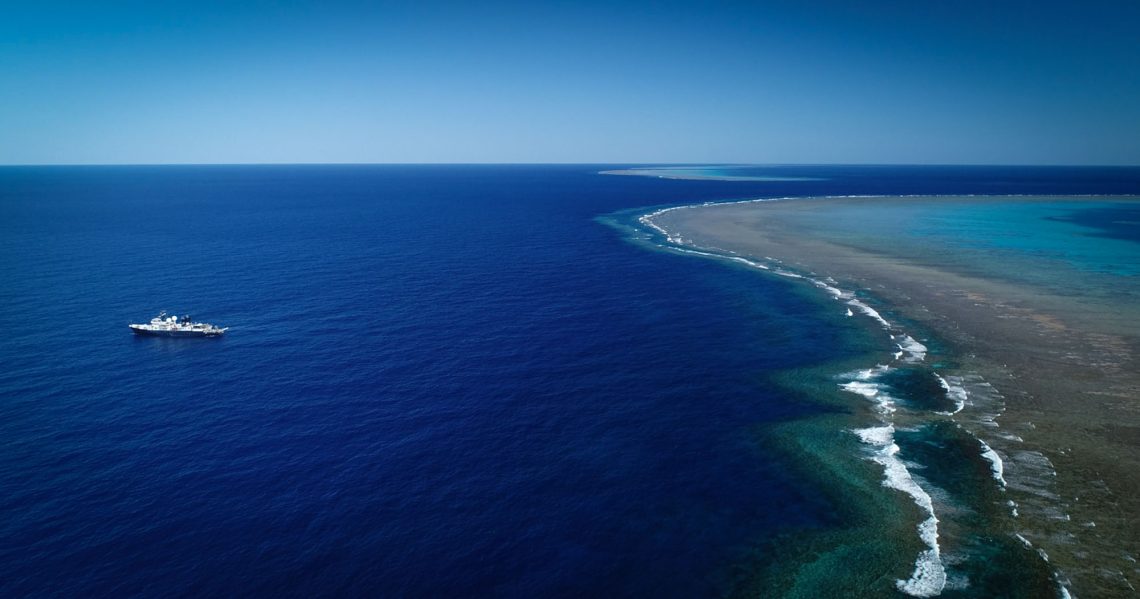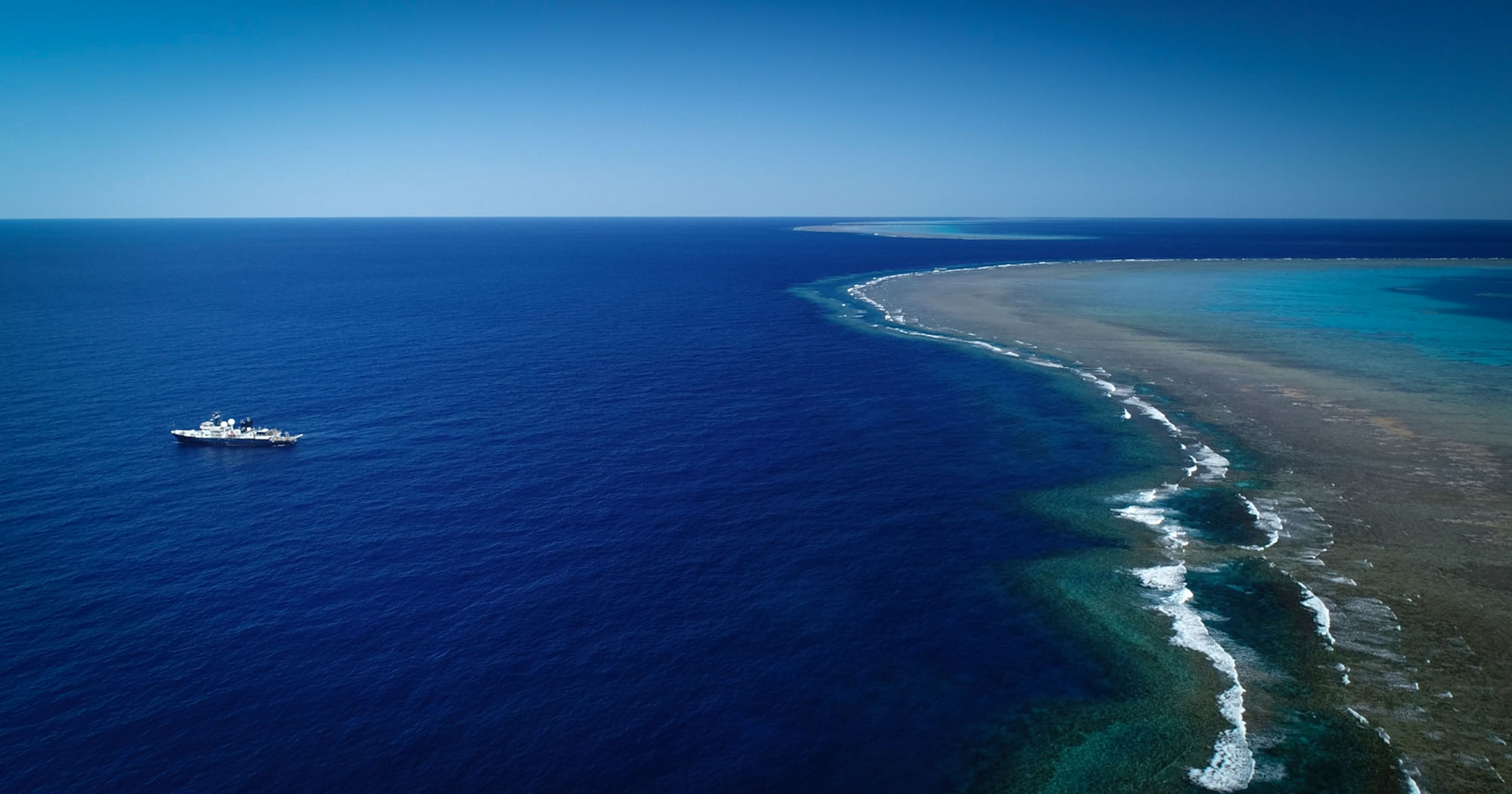 Data from the programs in Hawaii and Bermuda have contributed to a general finding that ocean acidity has increased about 30 percent since the Industrial Revolution and could increase by 150 percent by 2100 if humans continue to emit carbon dioxide at their current rate (NOAA, 2020). 
"Groundbreaking work conducted years ago by Charles David Keeling and others at Scripps Institution of Oceanography started a revolution not just on our campus, but across the globe," said UC San Diego Chancellor Pradeep K. Khosla. "Keeling realized that the full understanding of climate change required continuous observations over the long term. He and others created innovative new tools and new techniques, the kinds exemplified by these measurement series, to identify the issue and search for causes. Today, these data are vital to understanding and protecting our planet. We are grateful to Wendy and Eric Schmidt for establishing and continuing the grants that help make this crucial work possible." 

About Scripps Oceanography
Scripps Institution of Oceanography at the University of California San Diego is one of the world's most important centers for global earth science research and education. In its second century of discovery, Scripps scientists work to understand and protect the planet, and investigate our oceans, Earth, and atmosphere to find solutions to our greatest environmental challenges. Scripps offers unparalleled education and training for the next generation of scientific and environmental leaders through its undergraduate, master's and doctoral programs. The institution also operates a fleet of four oceanographic research vessels, and is home to Birch Aquarium at Scripps, the public exploration center that welcomes 500,000 visitors each year.
About UC San Diego
At the University of California San Diego, we embrace a culture of exploration and experimentation. Established in 1960, UC San Diego has been shaped by exceptional scholars who aren't afraid to look deeper, challenge expectations and redefine conventional wisdom. As one of the top 15 research universities in the world, we are driving innovation and change to advance society, propel economic growth and make our world a better place. Learn more at www.ucsd.edu.
About Eric and Wendy Schmidt
Eric and Wendy Schmidt have been active philanthropists since 2006, when they started The Schmidt Family Foundation to address the global crisis of climate change through grants and impact investments in renewable energy, sustainable agriculture, human rights and marine technology. Since then, they have also founded Schmidt Ocean Institute to advance oceanographic research through the development of innovative technologies. The institute operates the only year-round, seagoing philanthropic research vessel in the world. Most recently, the couple founded Schmidt Futures, a philanthropic initiative that finds exceptional people and helps them do more for others together.