ECO Magazine Launches Deep Dive Series for 2023
Three-part oceanography special edition announces collaborations with Schmidt Ocean Institute and the National Oceanography Centre
STUART, Fla., USA – January 24, 2023: Environment, Coastal & Offshore (ECO) Magazine, an international applied marine science trade publication, today announced details of its three-part Deep Dive series of special editions in collaboration with Schmidt Ocean Institute and the National Oceanography Centre (NOC). Each digital issue, scheduled for publishing in March, June, and September 2023, will shine a multimedia spotlight on trending topics of oceanography and give readers an exclusive, in-depth perspective on the expanding field of applied marine science and ocean research. 
The announcement kicks off a milestone year for ECO Magazine, 2023 being the publication's tenth year in circulation, and follows several editorial changes in late 2022.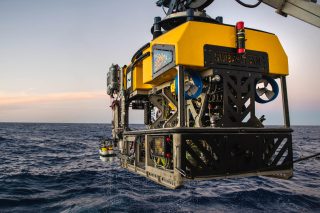 "Our decision to launch the Deep Dive series builds on ECO Magazine's established tradition of producing special editions that seek to highlight and explore the most topical subjects from the world of applied marine science," said editor Haley McQueen. "ECO Magazine's mission with the Deep Dive series is to unite marine science experts from across the globe—individuals and organizations alike—dedicated to expanding the understanding and reach of modern-day oceanography as a multidisciplinary field of research, so naturally we are delighted to work with internationally renowned institutions like the Schmidt Ocean Institute and the NOC in this exciting project."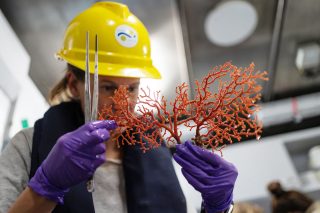 "Over the last ten years ECO Magazine has consistently produced high-quality articles on marine science, technology, exploration, and the environment. We are honored to be collaborating with ECO Magazine and NOC on this special deep dive series that will delve into the latest knowledge in ocean observation, marine environmental research, and deep-sea exploration—including areas of science that we look forward to supporting over the next few years on our newly refit 110 meter global-class research vessel," said Schmidt Ocean Institute executive director Dr. Jyotika Virmani.
The ECO Magazine editorial team welcomes contributions in the form of written articles, webinars, videos, and podcasts for the following editions: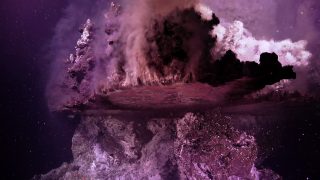 Deep Dive I: Ocean Observation: covering ocean chemistry, smart ocean modelling, data management, breakthrough ocean observational methods, and remote marine survey. Draft submissions by March 6, 2023. 
Deep Dive II: Marine Environmental Research: covering remote sensing and marine acoustics, seafloor and habitat mapping, coastal bathymetry, and ports and harbor development. Draft submissions by June 5, 2023. 
Deep Dive III: Deep-Sea Exploration: covering eDNA and bio-logging, ocean sound, deep-sea exploration, seabed mapping, and ocean robots. Draft submissions by September 11, 2023. 
To find out more about the Deep Dive series and to access our submission form, click here. 
About Environment, Coastal & Offshore (ECO) Magazine
Celebrating its tenth year in circulation in 2023, ECO Magazine is an international trade publication reporting on applied marine science solutions, innovations, and current events. Each edition is curated to include compelling and exclusive content that highlights collaboration and progress in ocean research and policy, explores developments in underwater technologies, and informs on industry news.  
About Schmidt Ocean Institute
Schmidt Ocean Institute was established in 2009 by Eric and Wendy Schmidt to catalyze the discoveries needed to understand our ocean, sustain life, and ensure the health of our planet through the pursuit of impactful scientific research and intelligent observation, technological advancement, open sharing of information, and public engagement at the highest levels of international excellence. For more information, visit www.schmidtocean.org.
About the National Oceanography Centre
The National Oceanography Centre (NOC) is the UK's leading institution for integrated coastal and deep ocean research. The NOC undertakes and facilitates world-class agenda-setting scientific research and technology development to understand the global ocean by solving challenging multidisciplinary, large scale, long-term marine science problems to underpin international and UK public policy, business, and societal outcomes. 
###
For more information, contact:
ECO Magazine
editor@ecomagazine.com
772-221-7720