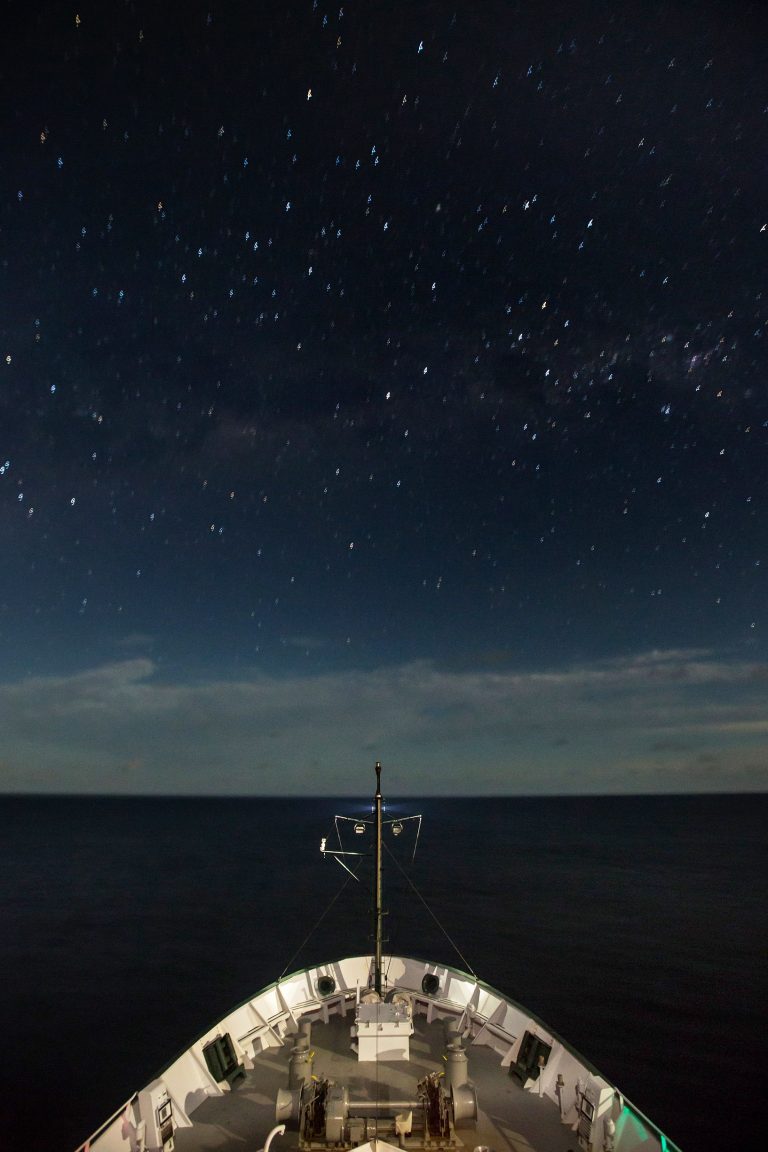 As I sit in port in Guam and reflect on my last few weeks at sea aboard the Falkor, I am struck by both the rhythms and routine that I fell so easily into, and the unexpected moments that grabbed me…
…moments like lying on the monkey deck of the ship in the middle of the Pacific, with land hundreds of miles away, to revel in a star-filled sky so dazzling, unsuppressed by the lights of the "civilized" world. This, followed by seven shooting stars in about half an hour. This is a sky that I will never see back home.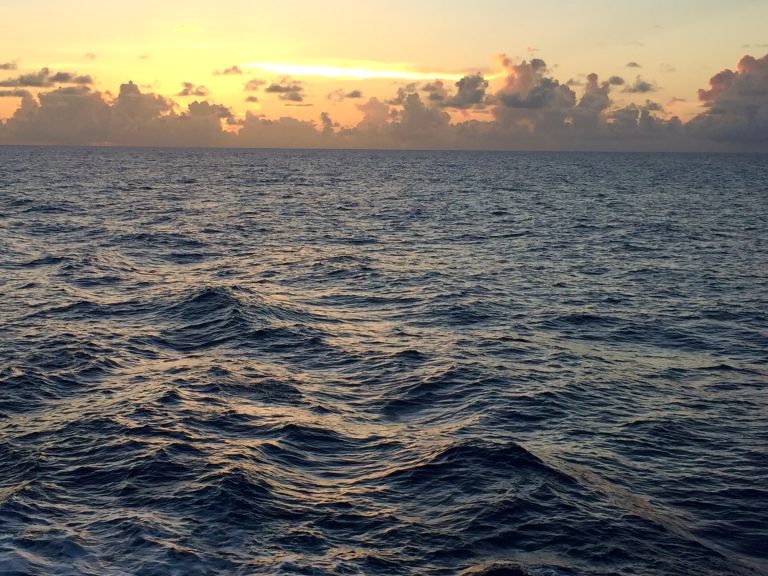 …or being asked to collaborate with Falkor Chef, Peter, on "pouring" a cake, as he was inspired by my technique of pouring paint and letting the ship's motion guide the dispersion of colors onto my canvas (The cake was as good to eat as fun to make…thanks, Peter!).
…or the excitement of witnessing the multibeam sonar uncover a seamount almost 2000m tall as it sent pings downward recording the seafloor 5000m below us, in an area of the Pacific Ocean previously thought to be featureless and flat. And then another, and another. To witness a hidden landscape uncovered before my eyes was awe-inspiring.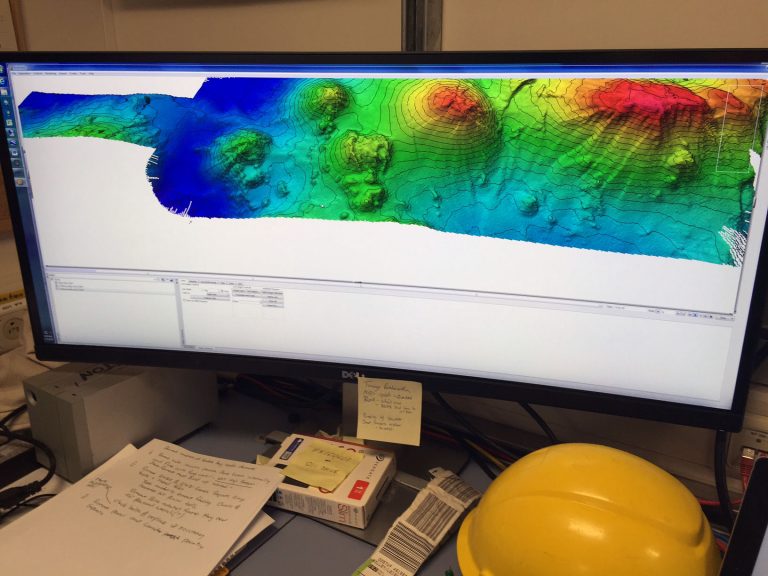 I tried to capture the joy of discovery with the paintings I created at sea. It was perhaps fitting to incorporate this brand new data revealing the previously unknown seamounts in the last painting I completed on board.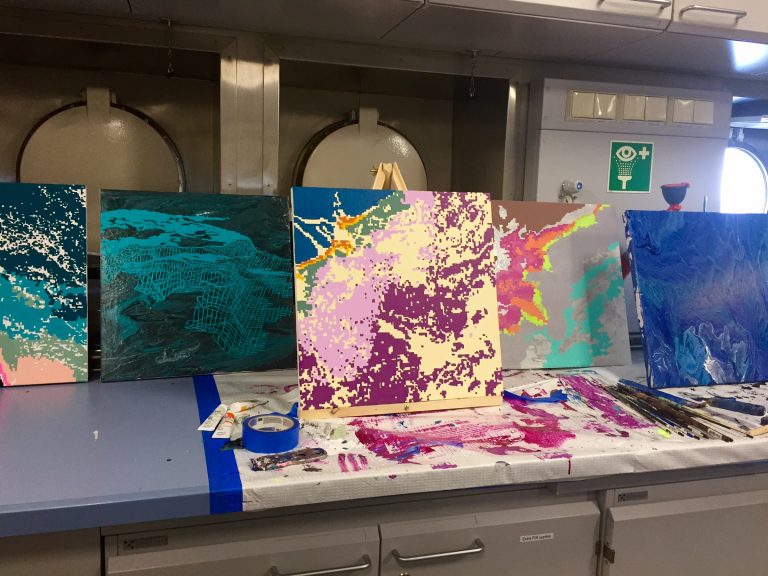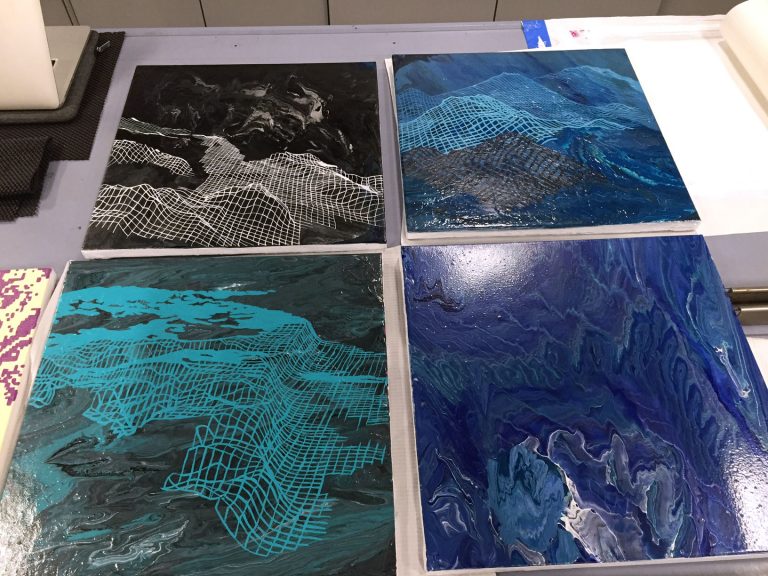 It was a privilege to take part in the transit from Vietnam to Guam as an Artist at Sea. It was an opportunity to have uninterrupted time to create work, learn about the processes of the ship, observe scientific data, reflect on the intersection of art and science. And finally, it was a chance to take a journey with the generous Falkor crew, a group of smart, funny, diverse people from around the globe, many of whom I am now honored to call friends.