"Nothing lasts long under the same form.
I have seen what once was solid earth changed into sea,
and lands created out of what once was ocean."

-Ovid, Metamorphoses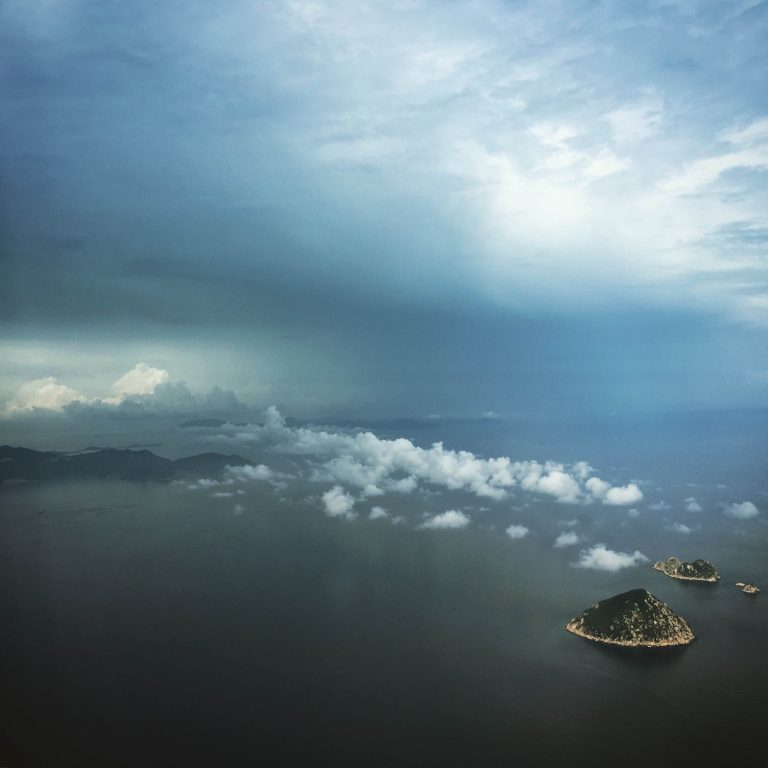 After two days of wildly disorienting travel, I arrived on R/V Falkor and immediately began exploring. In addition to meeting people and getting a feel for the layout of the ship, I've been waging a downright heroic battle with my jet-lag. In the library, I have been rooting through various books of oceanography and marine science at weird hours of the day and night as I try – so far unsuccessfully – to force myself onto Vietnam time.
Illustrated Atlas For the Unseen
My favorite book that I've stumbled upon so far on board the ship is a big one, simply called "Ocean: An Illustrated Atlas." The book's cover shows a vast blue area lit up in fluorescent detail; the familiar outlines of the continents are there, but they're filled in with uniform and anonymous black.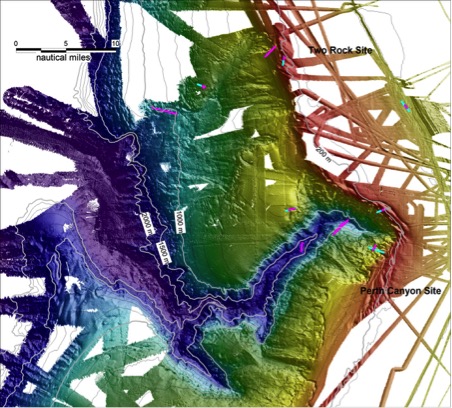 The maps inside are like those of a different or imaginary planet. The Pacific Ocean – huge and yawningly empty on a typical map – is shown here streaked with fracture zones, strewn with long ranges of seamounts, and gouged with basins, troughs, and trenches along paths and patterns that are utterly invisible from the surface.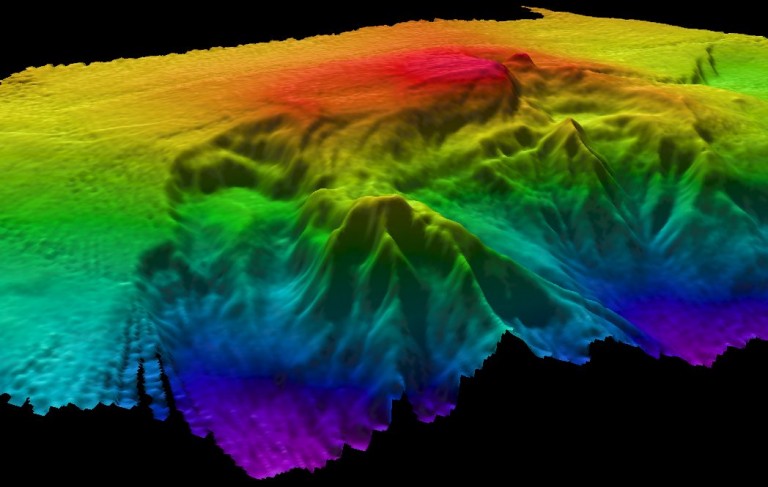 The Indian Ocean secretly boasts the jarringly vertical Ninety East Ridge, a chain of underwater mountains running almost precisely north-south along the meridian from which its name derives. I learned a few hours ago that the Atlantic Ocean's deepest point, 28,232 feet closer to the center of the earth than the surface of the sea is, lies just a few miles off the northwest coast of Puerto Rico.
I spend a lot of my life thinking about land, but it's hard to express what I find so fascinating about the ocean. It's huge, mysterious, and scary, of course, and it's certainly not an easy place to be a person. I think one fact that maps like the ones in this atlas force me to confront is that despite what it viscerally seems like from the perspective of one with a fragile and land-based human body, land doesn't stop at the shore. The terrestrial landscapes we move about and inhabit have been shaped by more or less the same forces that have made the parts of the planet that just currently happen to be buried beneath hundreds of millions of cubic miles of water.
Plan and Purpose
In seagoing as in science, planning is important: every move must be made not only with precision but with definite and particular intention. I've enjoyed meeting the various crew members over the last 24 hours, and I've been humbled and impressed by all the roles everyone on board must play to keep everything moving. The ocean is harder to experience – you can't really just wander down into the Mariana Trench, for instance – and therefore harder to comprehend; it is perhaps the most logistically difficult part of the planet to explore and understand.
This is what makes me feel so privileged to be working with an organization like Schmidt Ocean Institute for the next few weeks as Falkor makes a transit from Nha Trang, Vietnam to Darwin, Australia. One of my favorite things about my own species is its incessant and eternal drive to learn more about the world, and I'm thrilled to be among people who are working at the frontier of that quest, slowly and deliberately chipping away at the countless remaining mysteries contained by the huge and daunting part of the earth where the land is covered by water.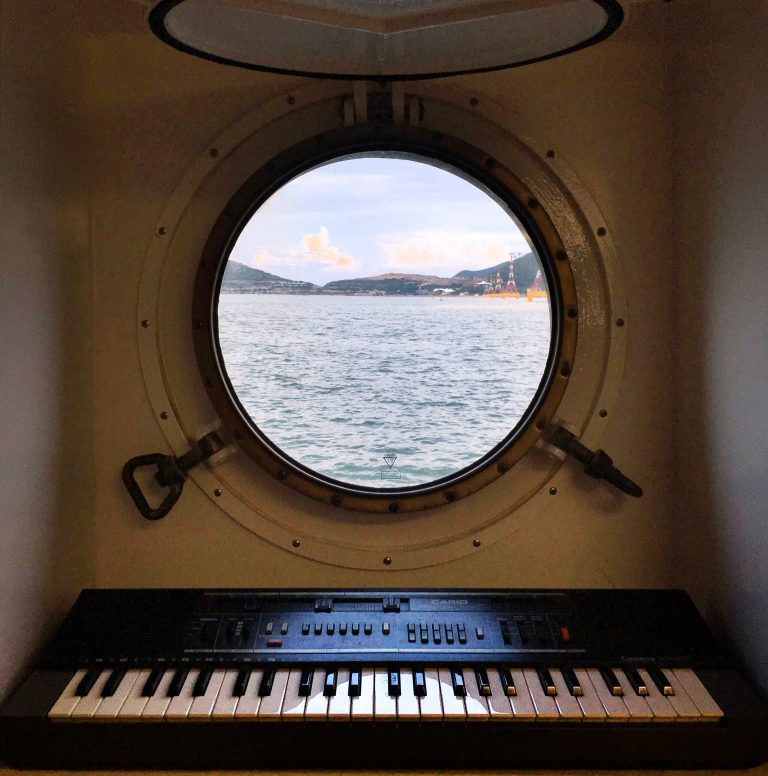 Ben Cosgrove is a musician, composer and writer based in the northeastern United States whose work concerns the relationships between people and landscape. He is serving as Schmidt Ocean Institute's Artist at Sea during Research Vessel Falkor's transit from Vietnam to Australia this fall and will be posting many of his thoughts as he composes a new piece of music onboard the ship. More information about Ben and his work is available at www.bencosgrove.com.